Description
✪T3240CK belongs to Sunwayfoto Knight Series Carbon Fiber Tripods. 
✪Specially designed without center column for photographers who have extremely high requirements of professional performance from a super compact tripod.
✪6-year warranty service, any malfunction within 6 years under normal use enjoy free repair service.
✪T6061 Aluminum and carbon fiber main body material, elaborately CNC machined, providing great stablity of the tripod. Folded dimensions of 3.9*3.9*20inch(10*10*51cm).
✪ 4 Leg Sections with tube diameters of 0.87inch(22mm)、 0.98inch(25mm)、1.1inch(28mm) and 1.25inch(32mm) ,reaching as low as 3.15inch(8cm) and max height of 55.1inch(140cm). 3 Leg Angles of 23, 55 and 85 for daily shooting. Compatible with tripod extension center column when higher suppport height is needed. The lightweight but strong carbon fiber leg tubes, combined with 1.57inch(40mm) lengthened friction tube shims between leg sections, maximize isolation and rigidity of the joints of fully extended legs. Load Capacity of 55lb(25kg).
✪Sealed Twist Locks effectively prevent water, sand or dust from entering the locks and tubes, in this way extending the longevity of the tripod.Stable joints design effectively prevents loosening up of the tripod legs from the apex due to frequent use.
✪ New design counter weight hook on center column allows to hang your bag or backpack to further stabilize the tripod in windy conditions.Reserved 1/4" mounting hole making it work as a phone mount tripod
✪ Vent holes at the upper part of the leg tubes ensure efficient air inflow and exhaust when pulling or pushing back the leg tubes in order to extend and fold the tripod swiftly and smoothly. Quick action twist locks, wrapped with silicone for better grip, require only 1/4 of a turn to loosen or tighten.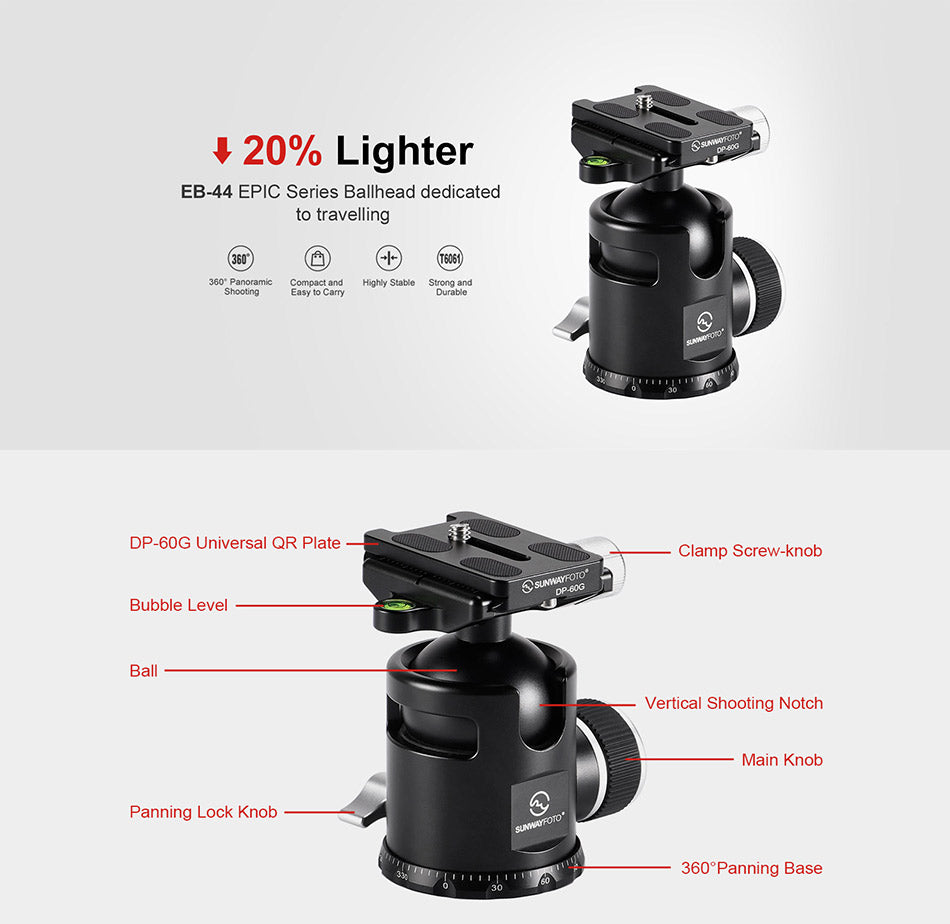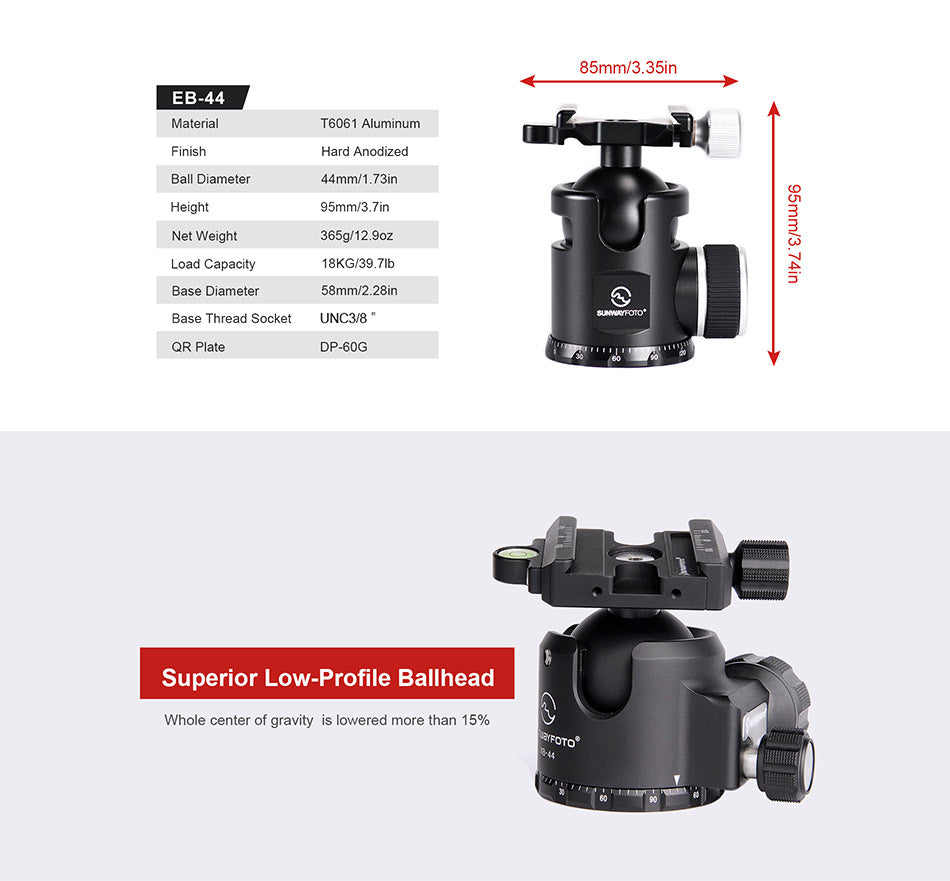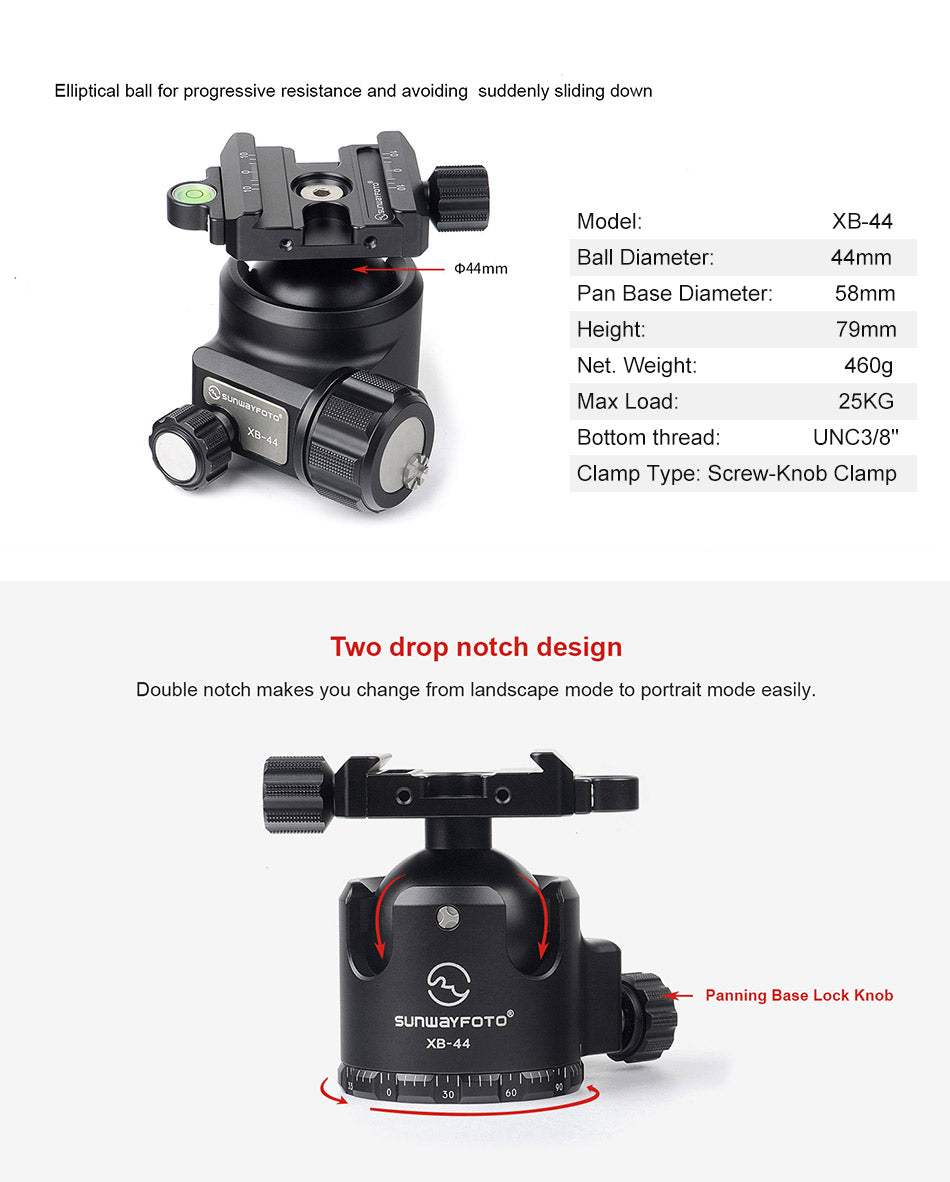 User Feedback:https://www.youtube.com/watch?v=r5yLJHA8MmQ