Description
✪Compatible with Gitzo 3, 4 Series and RRS etc. tripods using 75mm bowl adapters, very easy to install; Perfect match with Sunwayfoto T3650CM and T3640CM.Compatible with tripods of 70mm bowl diameter
✪Innovative super low-profile design, ball is lower than the platform of the tripod which provides an even lower gravity center compared with other ballheads hence ensures better stability when it's loaded with ultra-long or heavy equipment;
✪Two ways of tightening by lever-release and screw-knob provide quick locking and fine tuning. Better compatibility with QR plates of different manufacturers.
✪Compatible with both Arca/RRS and NATO/Picatinny plates can operate with a selection of equipment. Anti-slip off Rod effectively prevents loaded equipment form dropping off by power shock or accidentally loose clamp.
✪Ball diameter of 40mm, load capacity of 55lb.(25KG.), height 3in.(76mm) and base diameter of 2.8in.(70mm);Fore-aft Tilting angle of 30 degrees avoids rollover of the loaded equipment.
✪The ball can be swiftly tightened by the lever-lock to save time during shooting.
✪Arca QR plate SP-60 is included and comes with two screws of 1/4-20 and 3/8-16 standards each.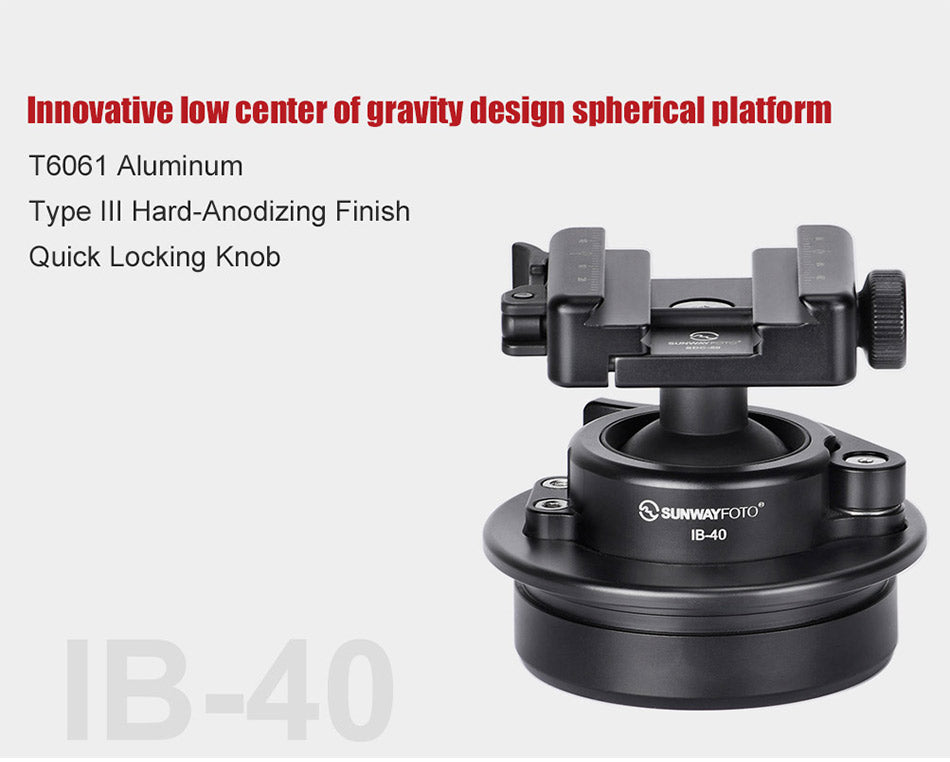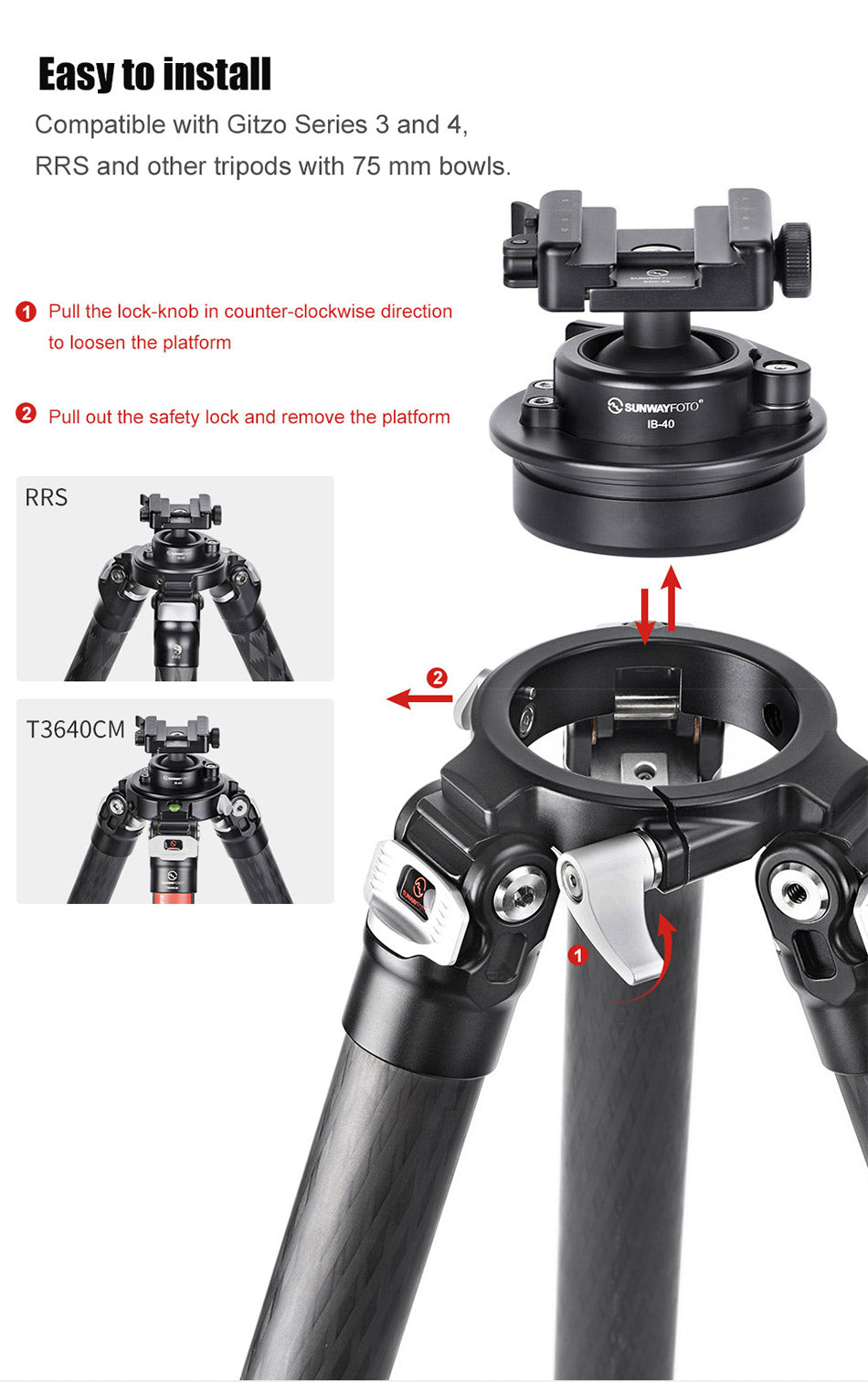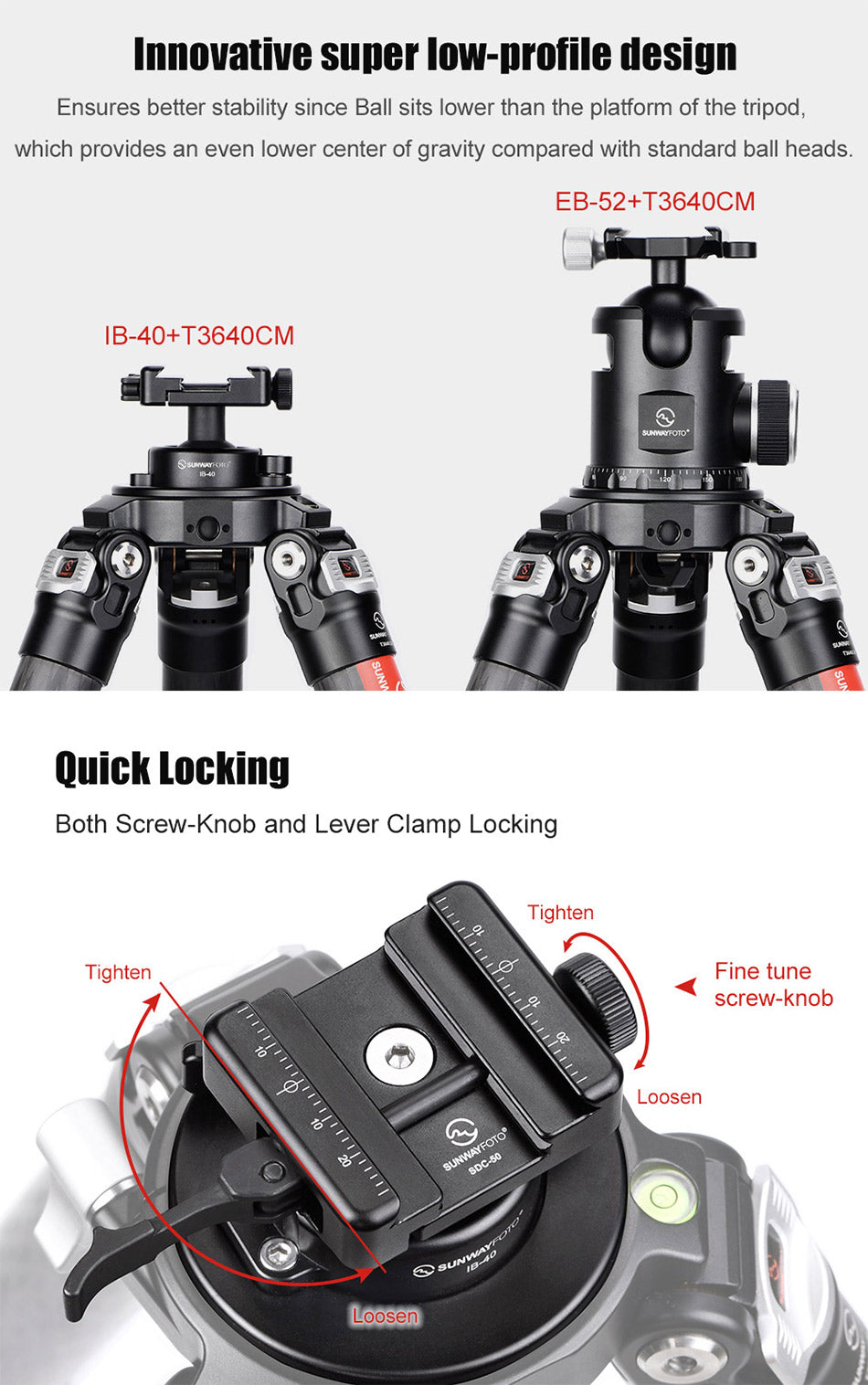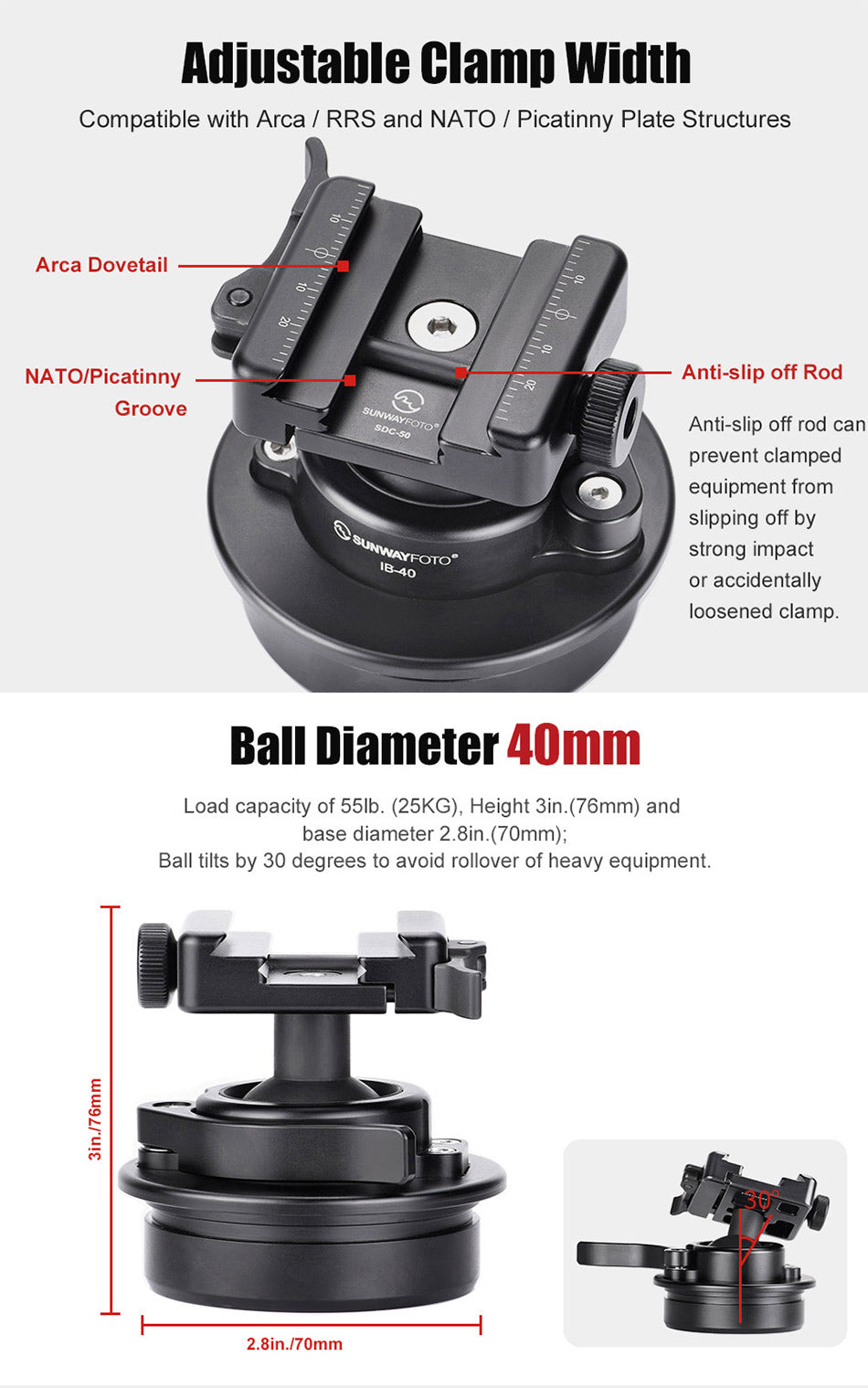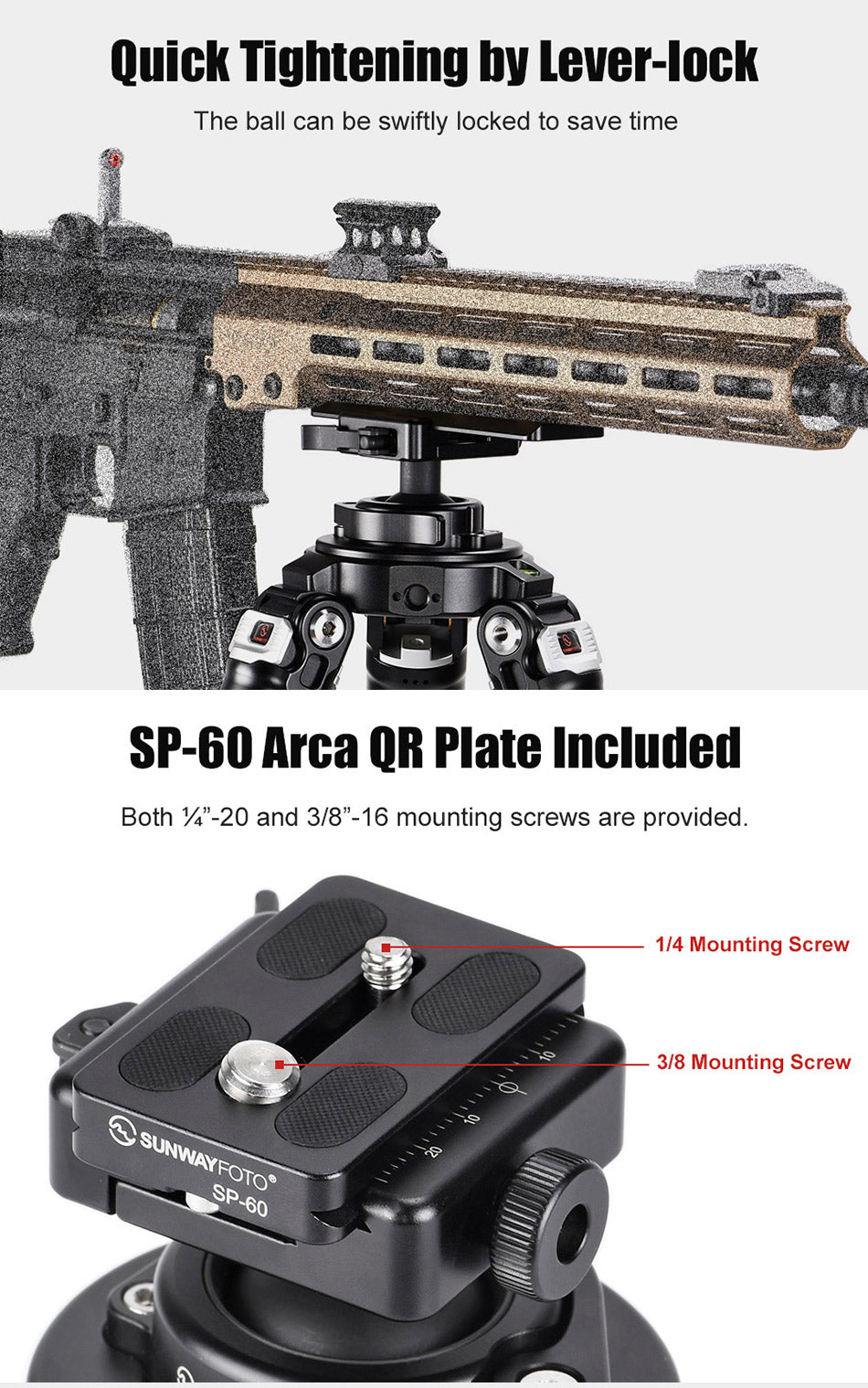 IB40 Head: https://www.amazon.com/vdp/08df388f9d4841099c4e5237423ae27b