Description
FL-96C is an upgraded edition of the SUNWAYFOTO FL-96, which has been popular worldwide since it was first introduced 5 years ago.

Compared with FL-96, the FL-96C has been improved on battery capacity, charging method and circuit design, which ensure the light has longer runtime, faster charging and better heat dissipation.
Dimensions of 5.2*2.6*0.4inch(132*67*11mm), weighing only 5.64oz(160g), ultra-compact and easily carried. OLED display screen provides easy reading of the battery capacity, runtime and color temperature.
LED light source, 48pcs cool white and 48pcs warm white LEDs, 8W output power ensuring sufficient light output.
✪LED with high color rendering index of RA≥96, capable of restoring the details of the object making the photo more real. 120 degrees lighting angle and frosted surface provide even and soft beam pattern especially ideal for shooting small products like jewelries etc.
✪Output and color temperature are gradually-changed, infinitely variable output ranging from 5-100% and color temperature from 3000 to 5500K, able to cover different light needs under different circumstances.
Intuitive roller switch design ensures quick adjustment of color temperature and output to save time.
All metal housing of the light with good heat dissipation effectively extends the longevity of the light. Two 1/4" mounting sockets on the side are compatible with other equipment enriching the functionality.
✪TYPE-C charging port, equipped with 4000mAh lithium battery with 4 hours charging time, 82min continuous runtime at 100% output and 19 hours at 5% output.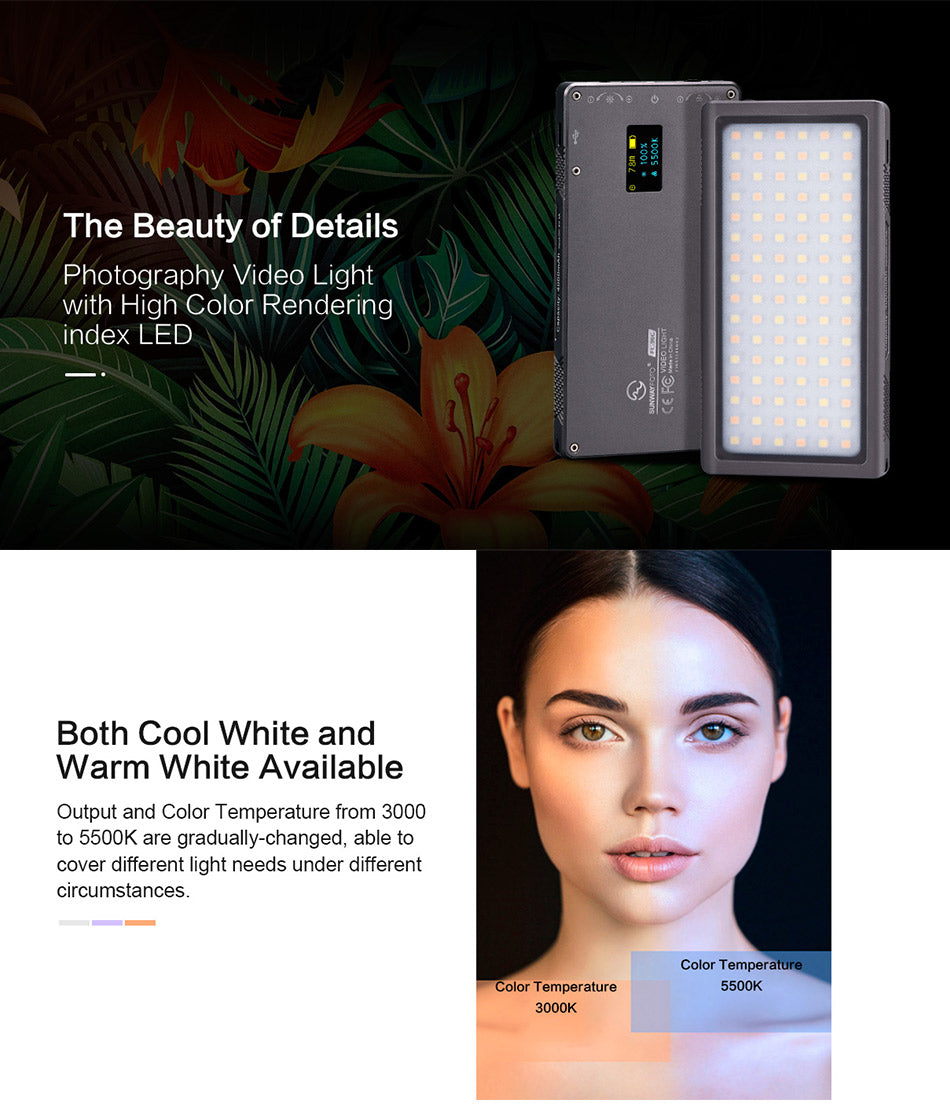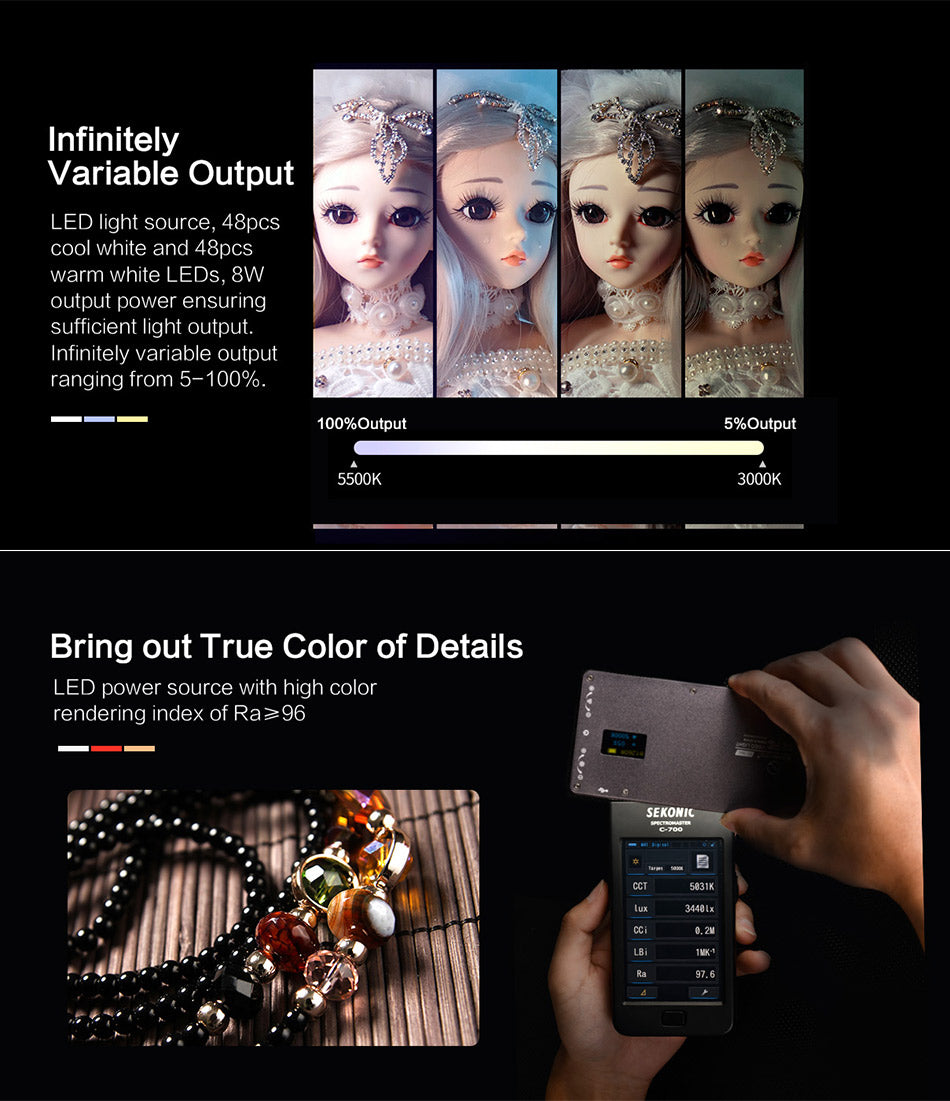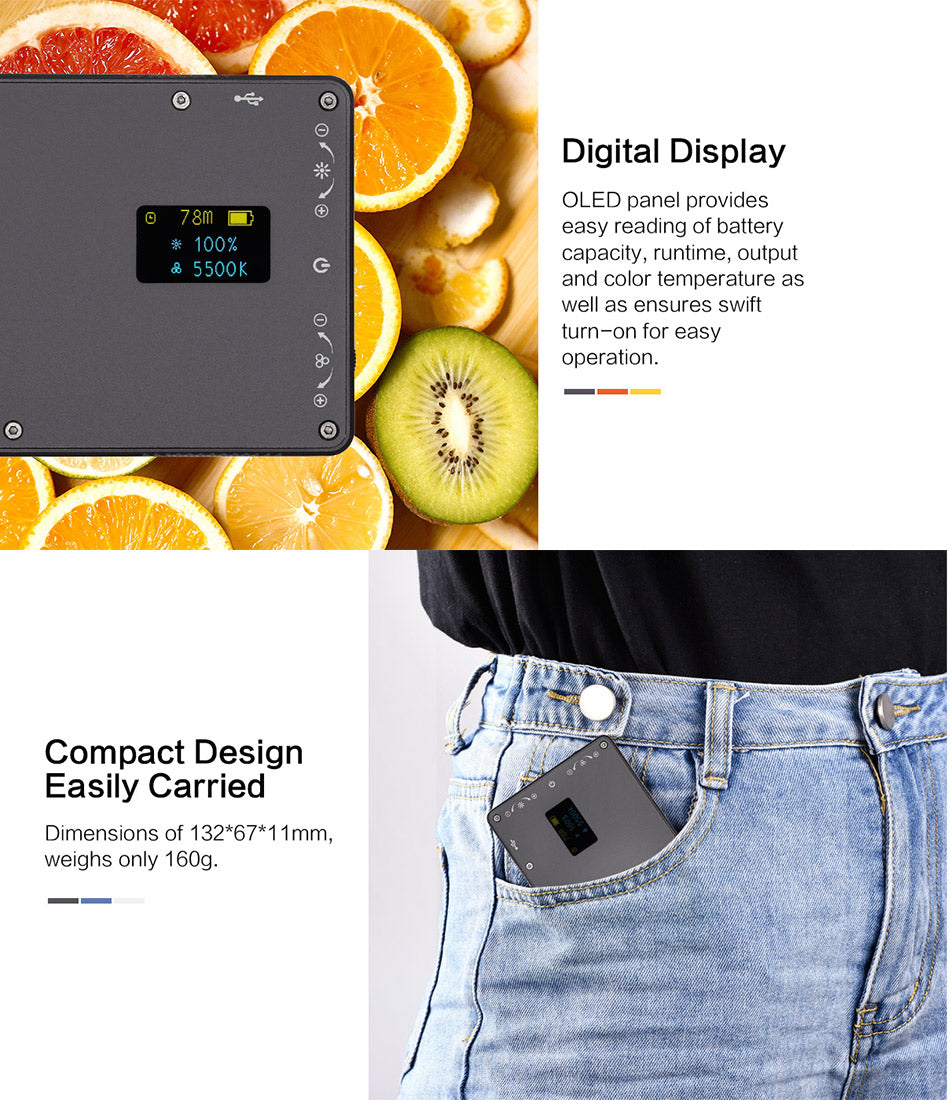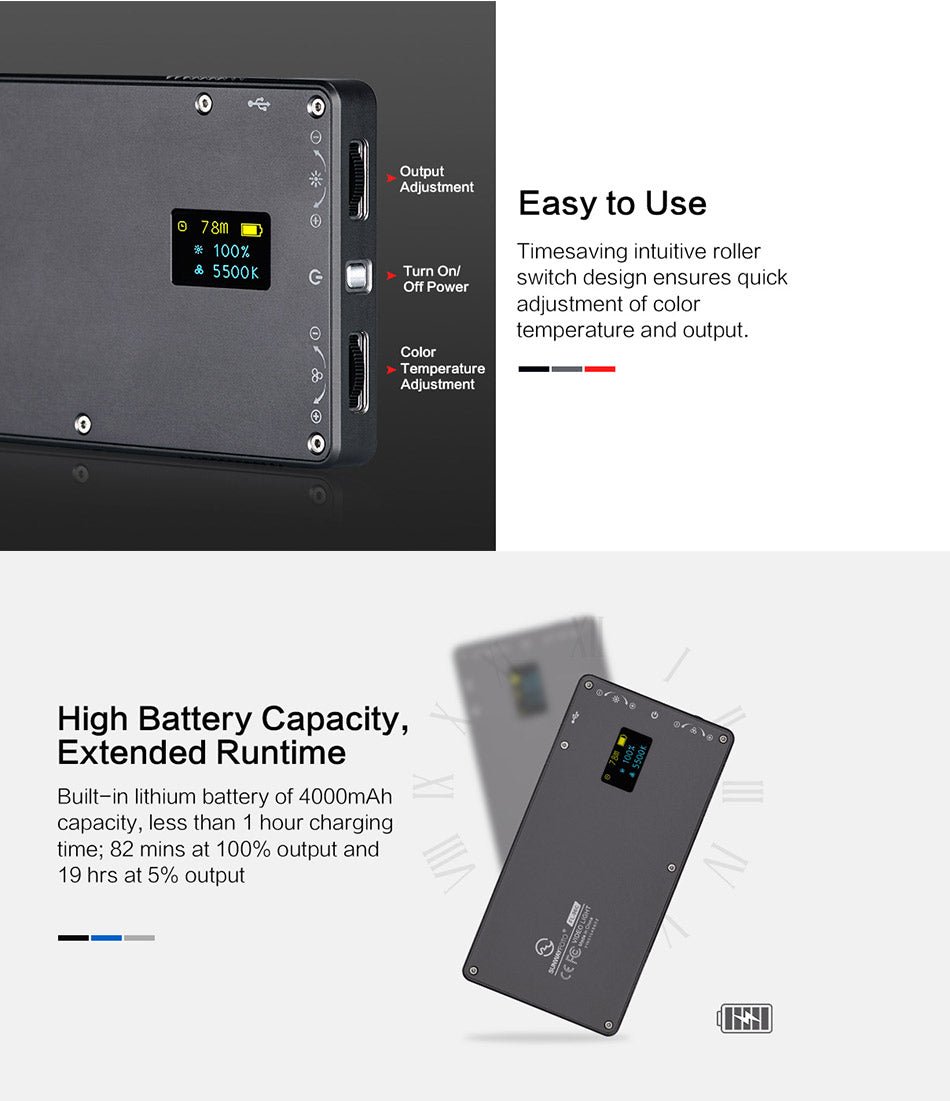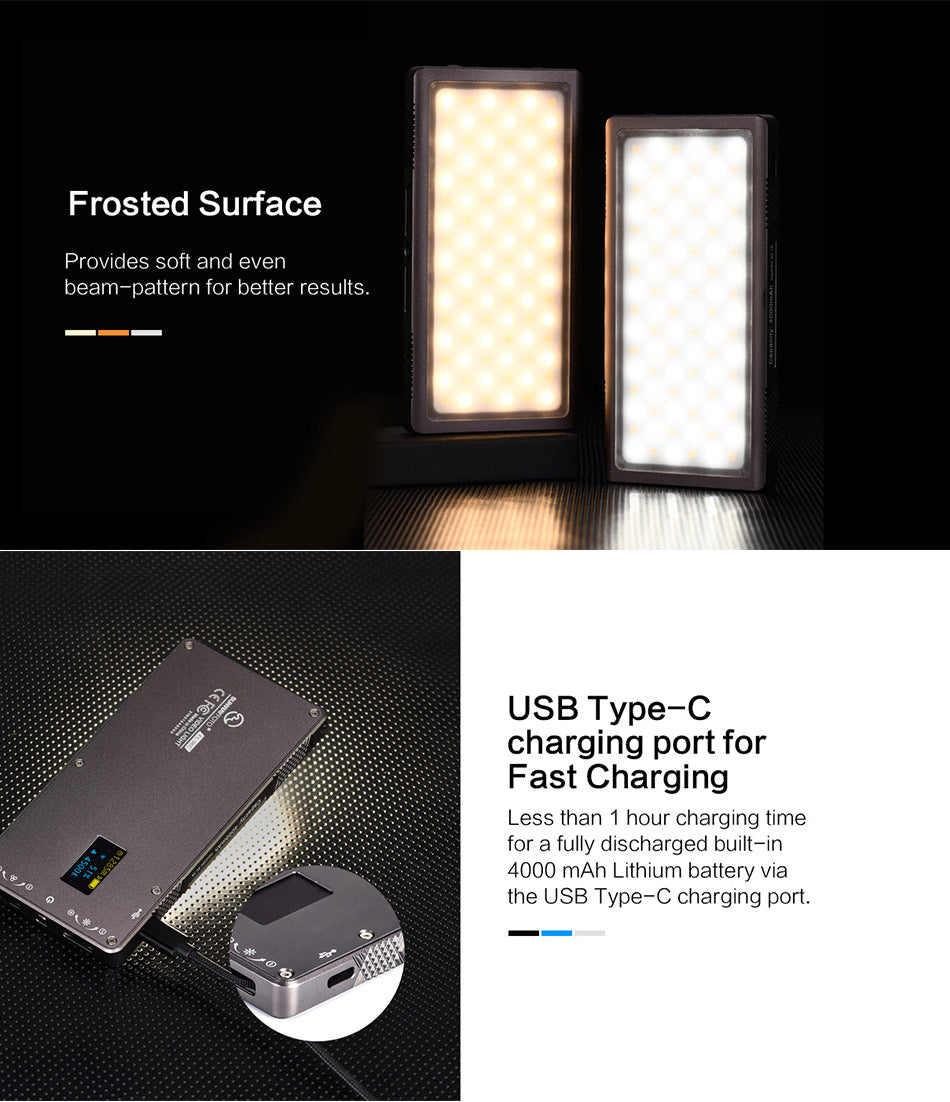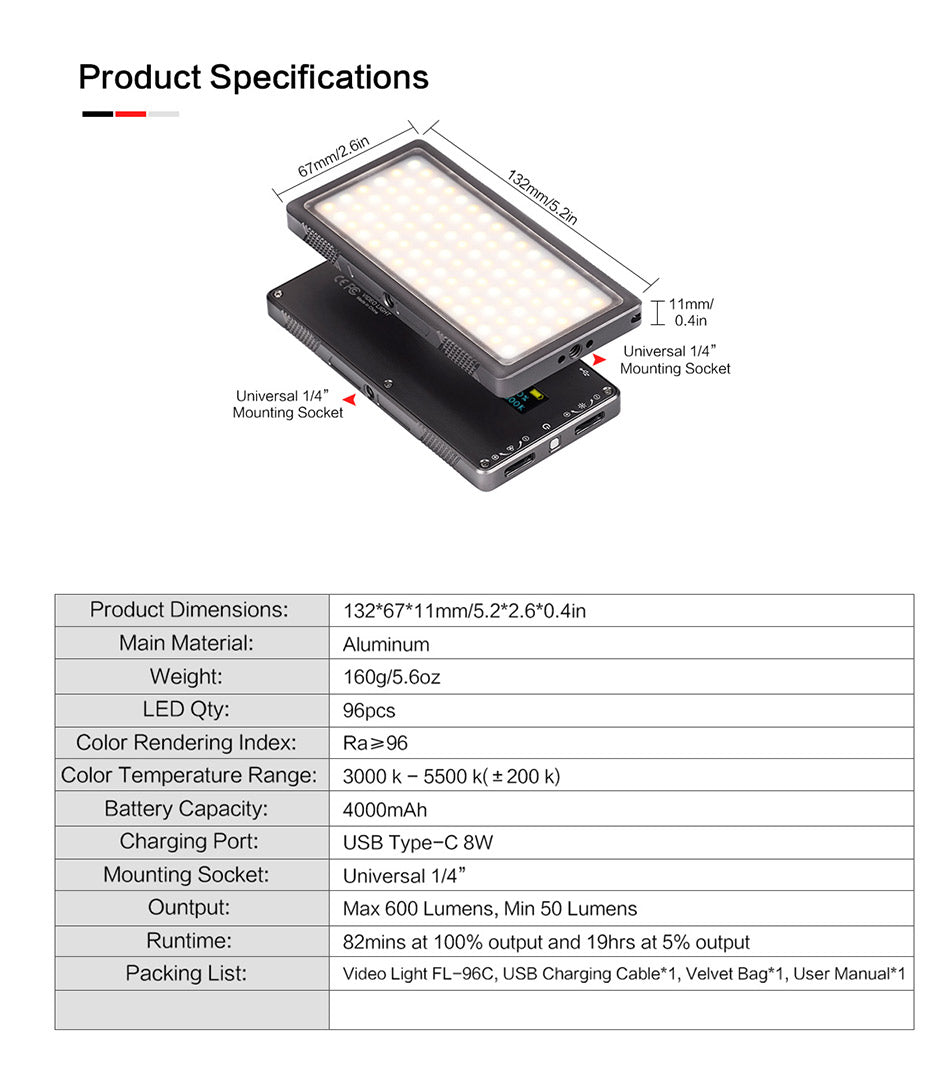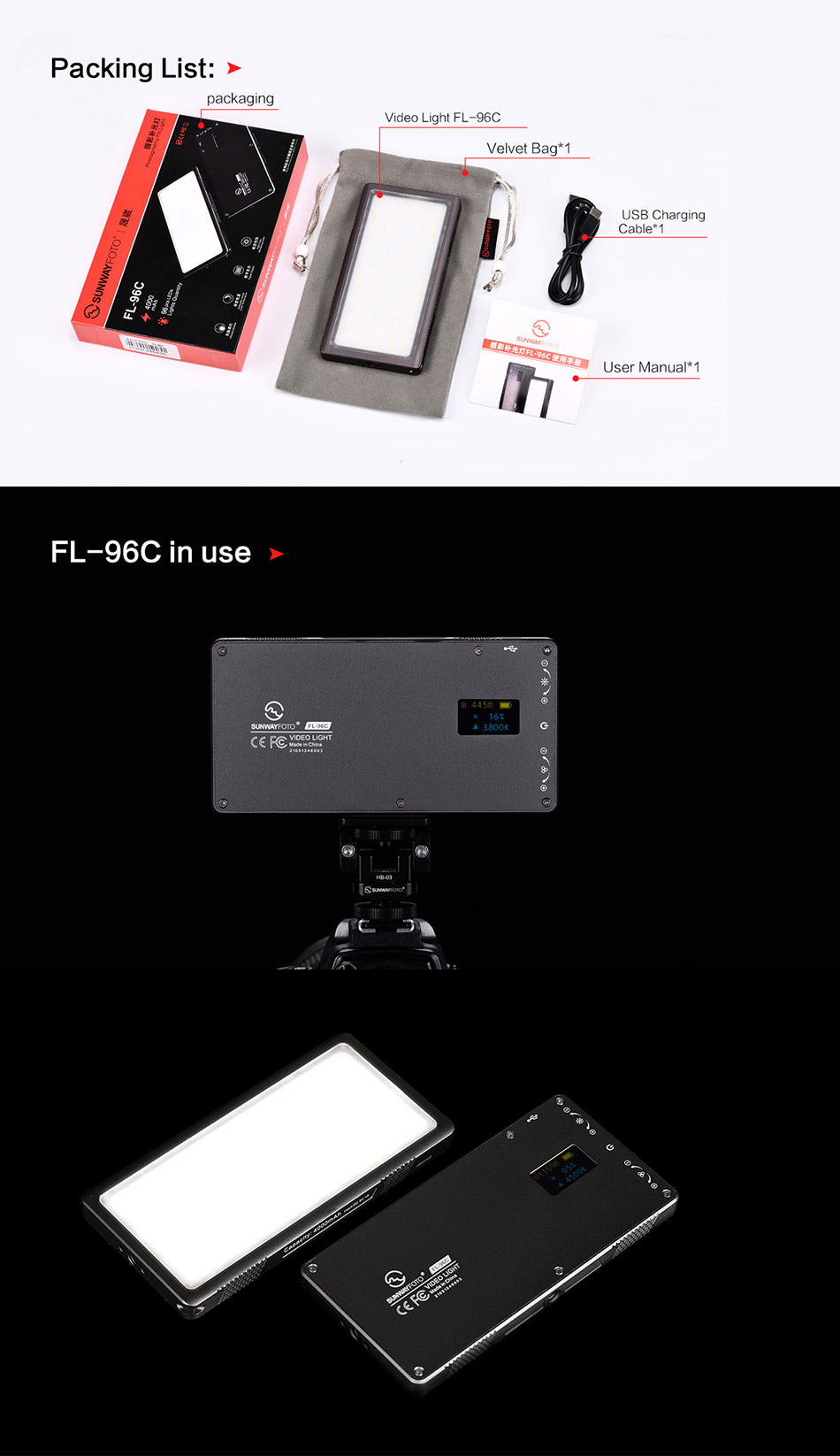 More LED Video Light Options,

Cool White and Warm White Handheld Video Light Stick FL-152

RGB Full Color Handheld Video Light Stick FL-90RGB

Easily-carried Panel Video Light FL-120

Easy to carry RGB Full Color Panel Video Light FL-70RGB

Video Light on Camera FL-54

Mini Cube Fill light for Drone FL-16

Video Light on Camera (18650 Battery) FL-80