Description
✪CC-01T consists of CC-01 super clamp and QR plate PT-26R.
✪CC-01 is one mini easy to carry photographic accessory, main body made of T6061 grade aluminum and stainless steel, with super locking strength via lever principle, can be clamped on round rod objects.
✪Suitable for mounting mirrorless camera, DJI sports camera, Gopro camera or smart phones, tablet PC etc. equipment on motorcycle, bycicle, tripod, tree branch or handrail.
✪PT-26R is Arca-swiss standard QR plate, cominbed with CC-01, to connect the super clamp with different ballheads enriching its functionality.
✪All metal material: weighted threaded rod is made of 304 grade stainless steel, with good resistance to corrosion and tensile stress; Main body made of T601 grade aluminum, light yet strong and durable, with hard-anodized finish ensures it's resistant to corrosion and abrasion.
✪Knurling rubber pads inside the clamping surface to increase friction for better stability and at the same time protects the equipment from scratches. Both 1/4" and 3/8" screw holes available, included with 1/4" and 3/8" bushing so the CC-01 is compatible with more different photographic accessories.
✪Light-weight design, super clamp weighs only 75 gram, works with GoPRO, DJI OSMO, mobile phones as daily Vlog shooting equipment.
✪Clamping range between 0.83inch(21mm) and 1.6 inch(41mm). Can be clamped on round rods like tripod or lighting stand for installation of mobile phone, video light, monitor and microphone; Clamped on bicycle or arm of motorcycle as shooting setup during riding; compatible with handrail or even tree branch for special shooting angle or for timelapse photography.
✪Combined with the Arca-swiss QR plate, the clamp can work with ballheads, tripod central columns or extension tubes as setup for Nadir Shot. With the panoramic function of ballhead, it can work as a simplified swinging rod for video shooting.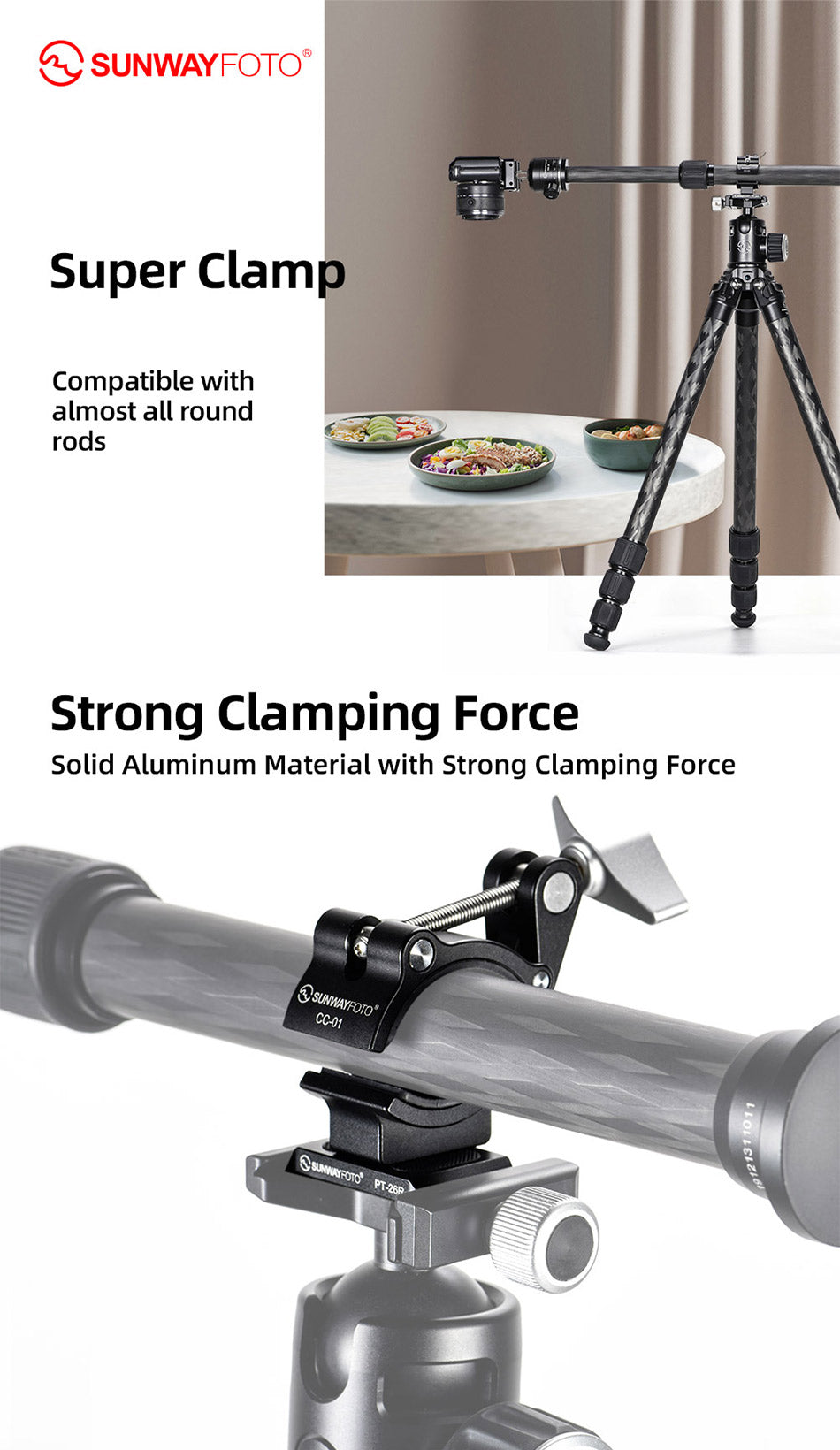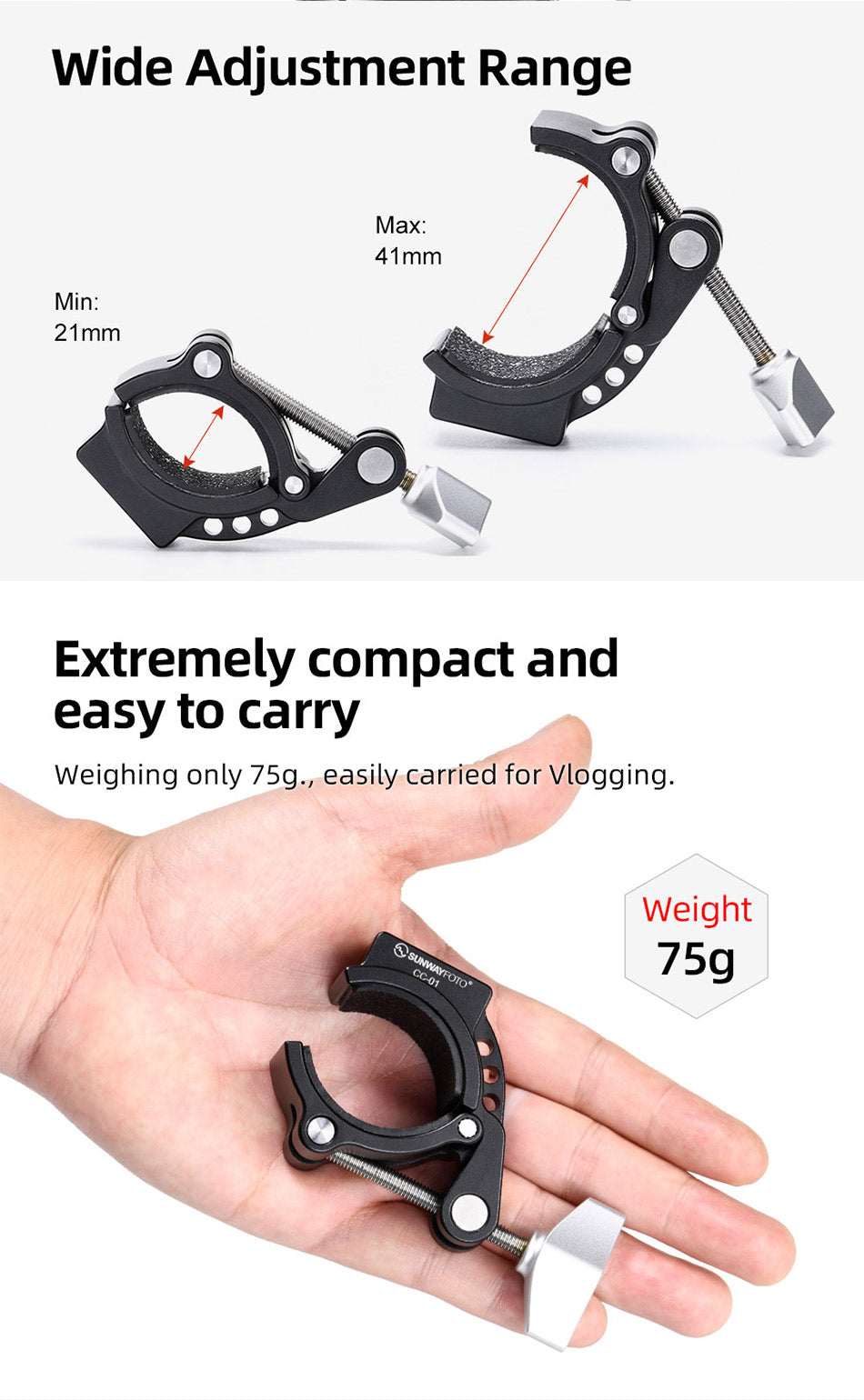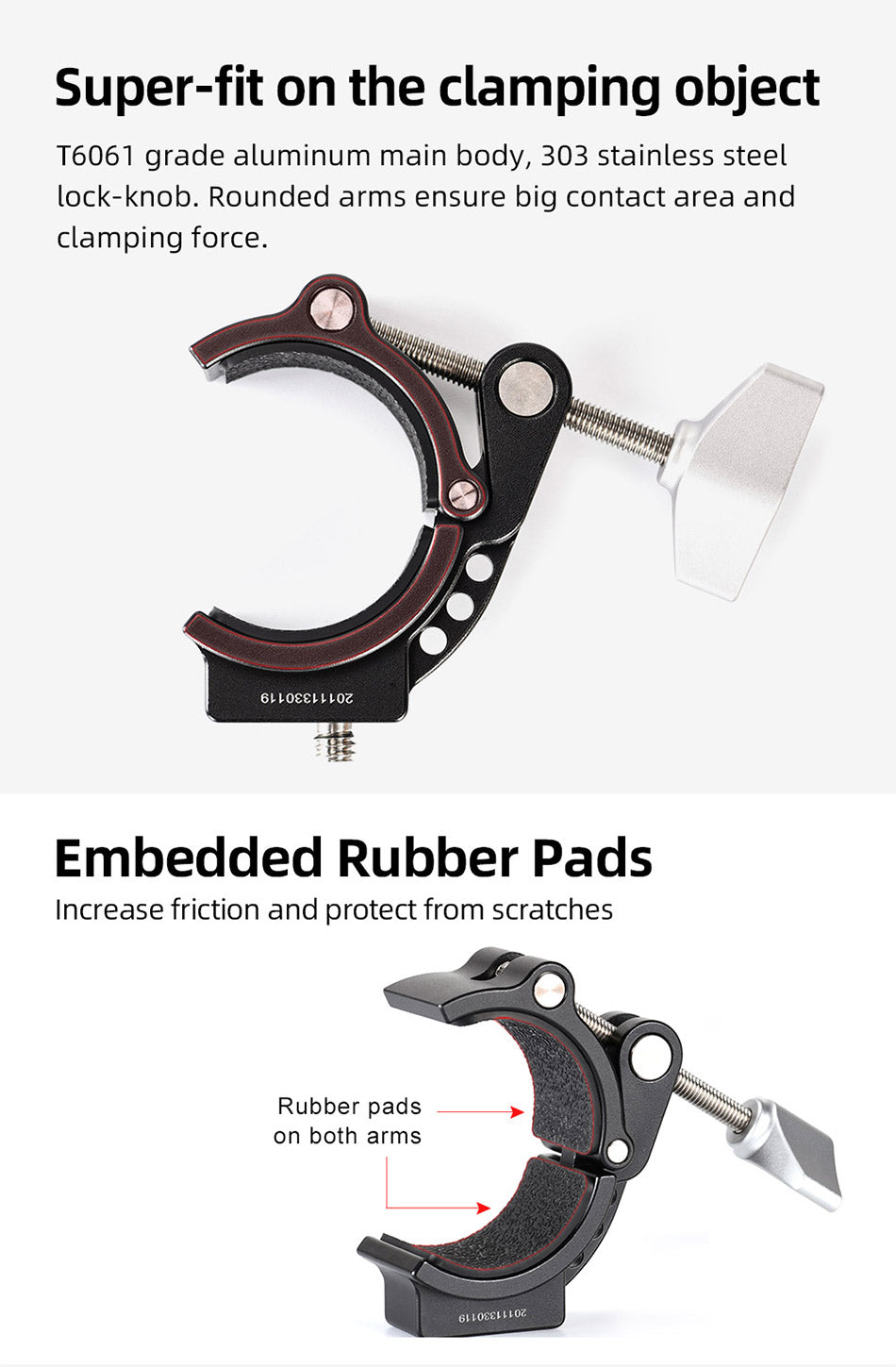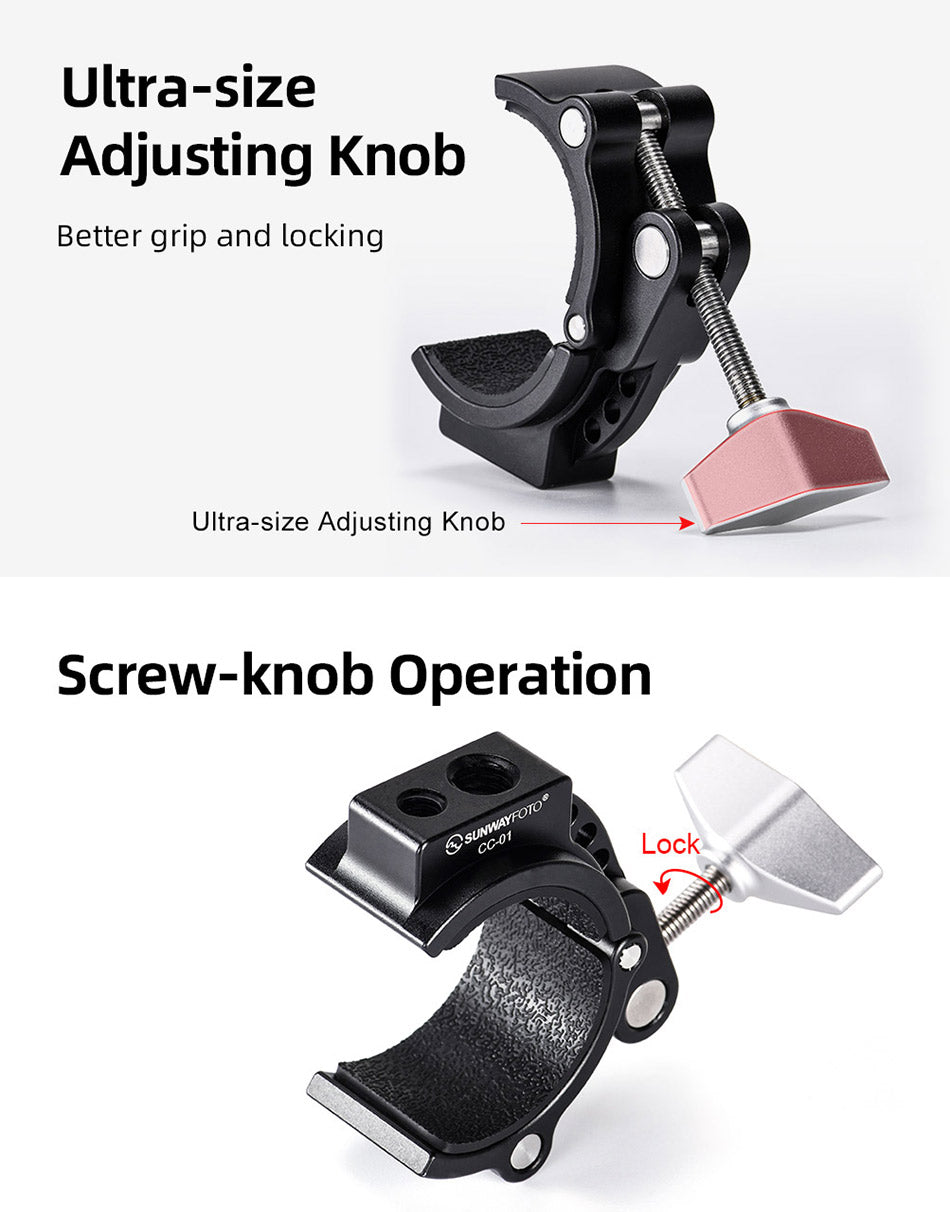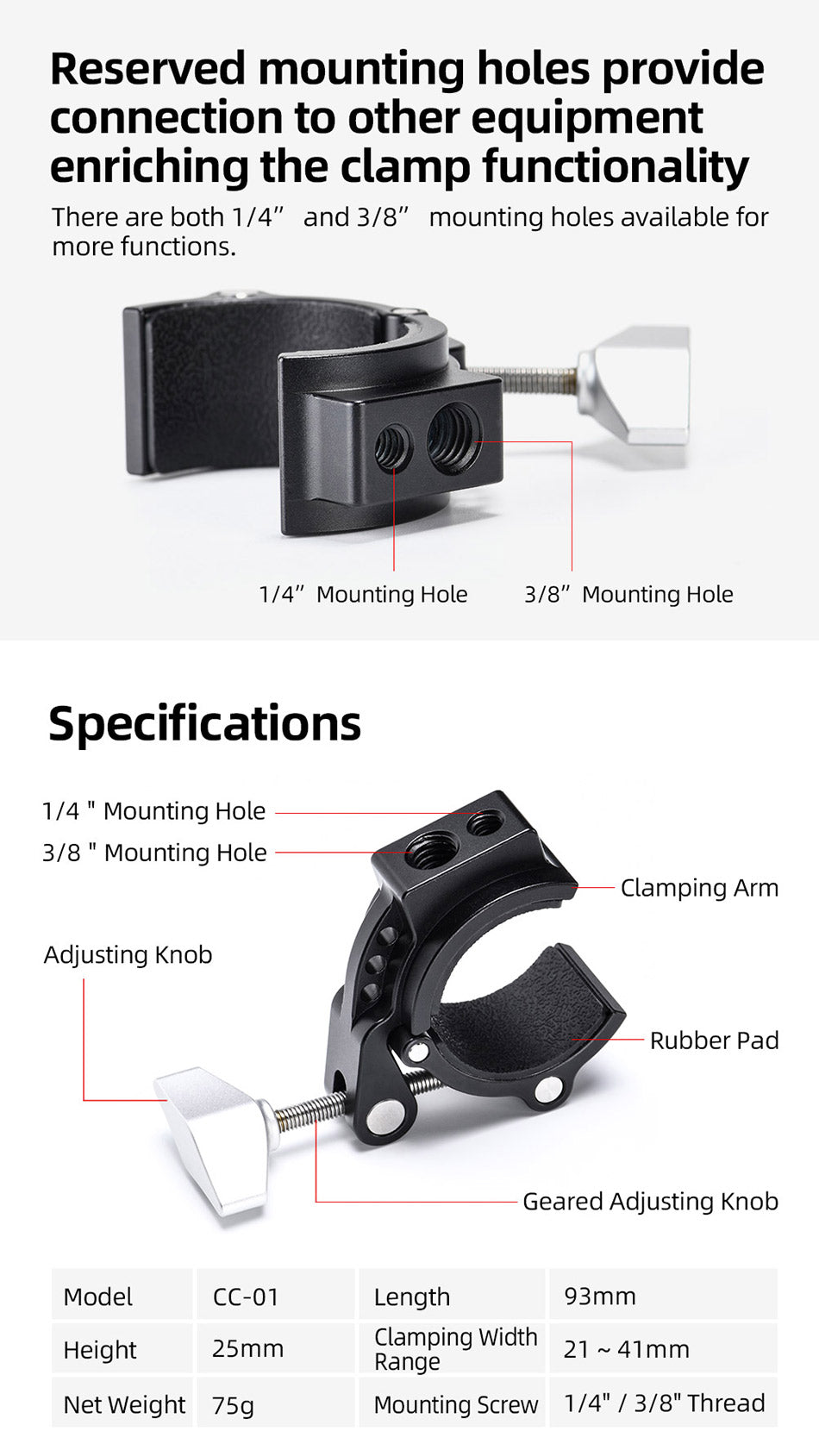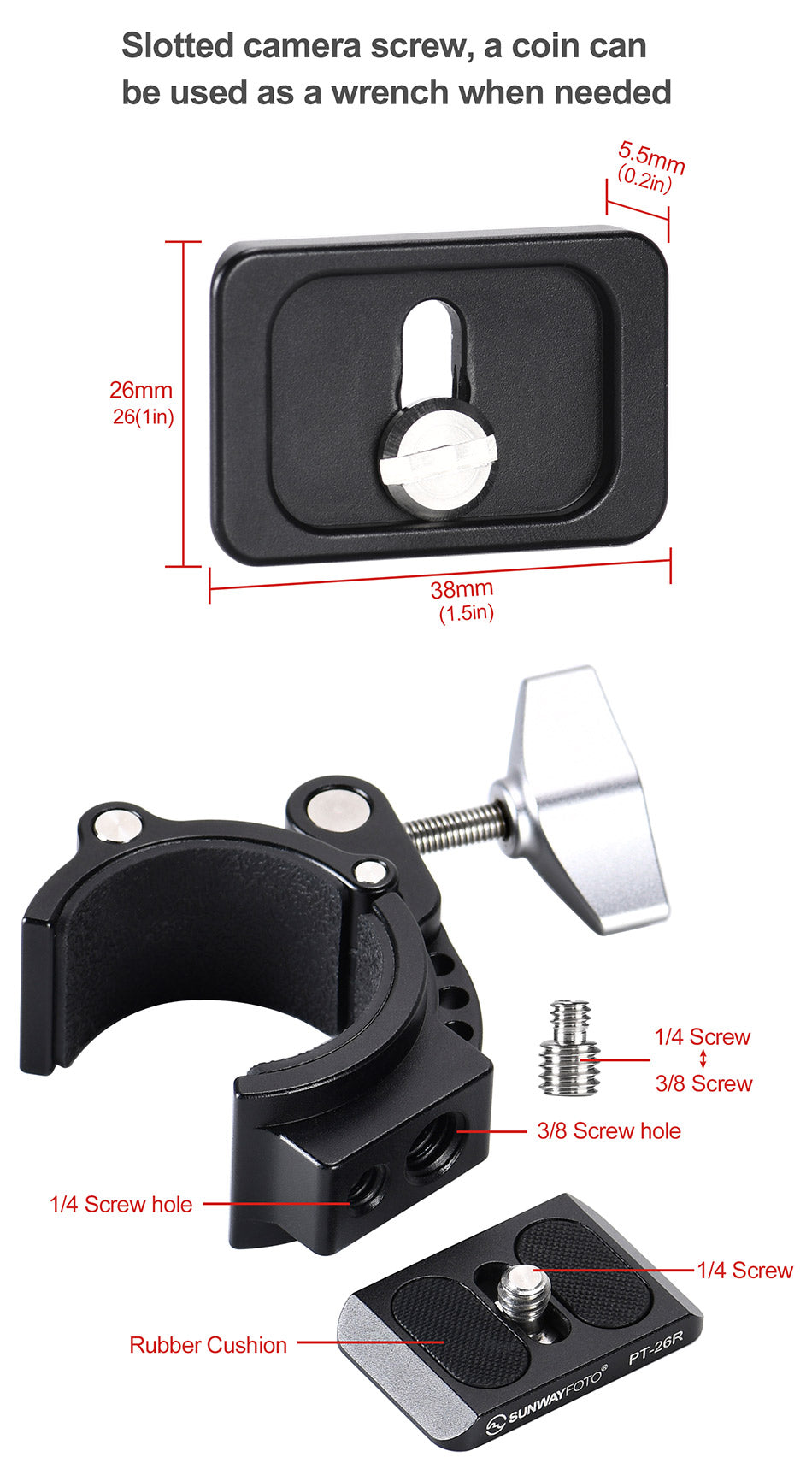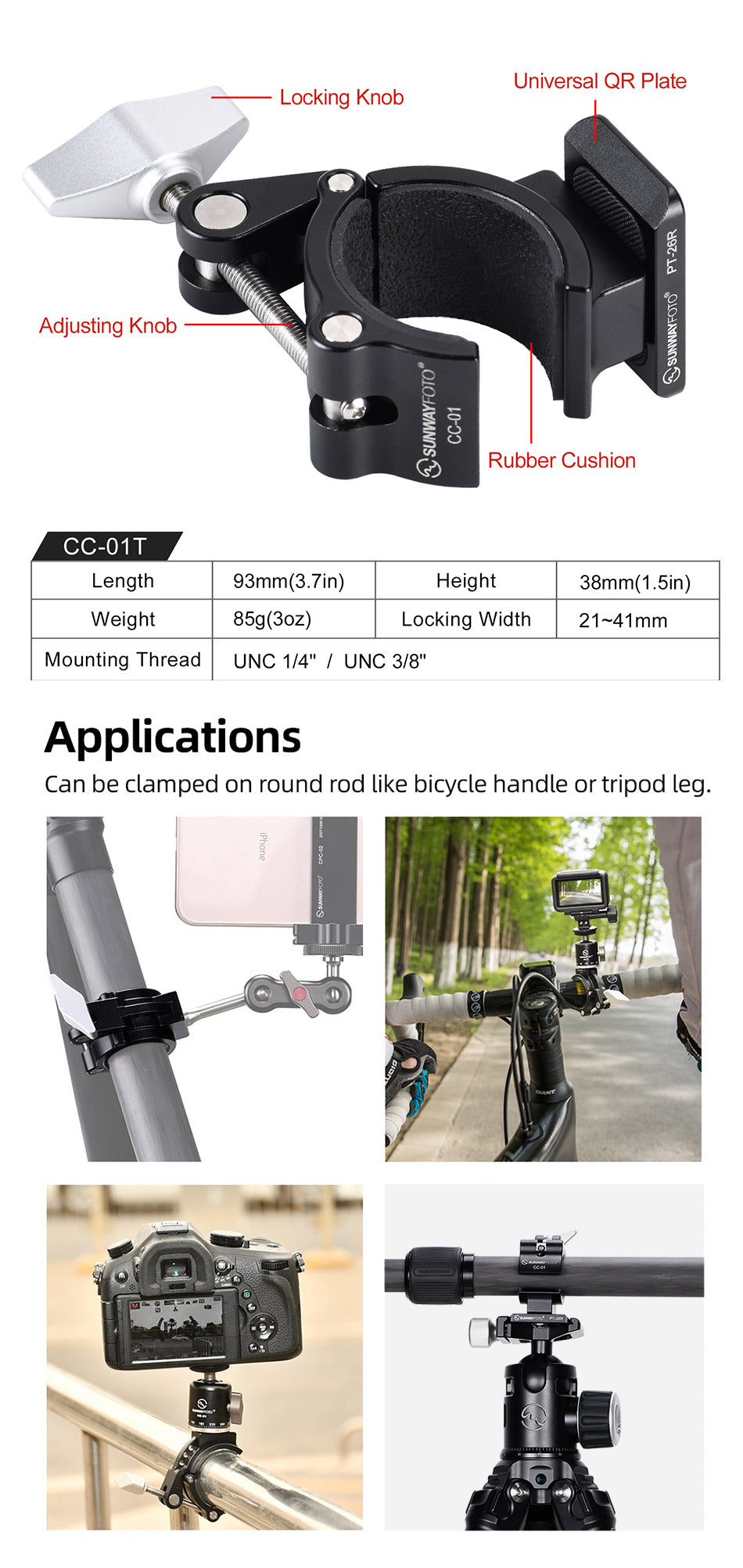 YouTube: