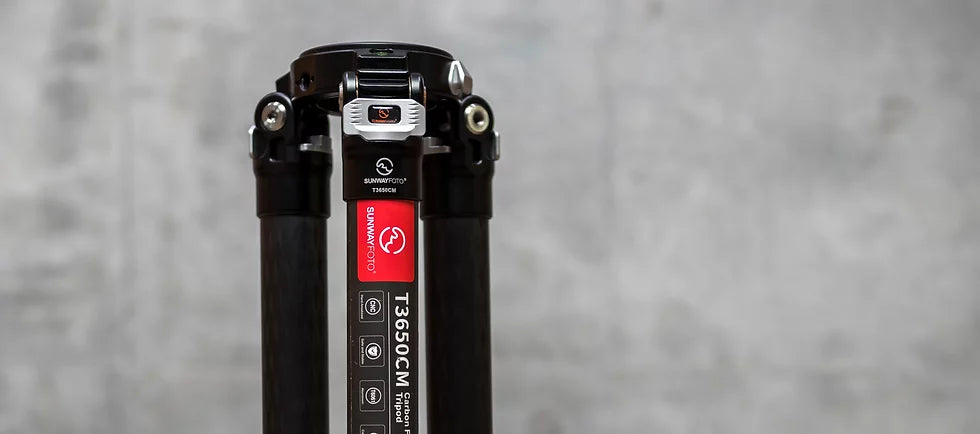 Link:https://www.jlcantabranagarcia.com/sunwayfotot3650cmtripodreview
Reviewed and published by Jose Luis Cantabrana Garcia, a photographer based in Sydney, in love with nature's power and mesmerized by its endless changing beauty. Hope you will enjoy his review and find it informative and helpful.
Featuring specially-made Sunwayfoto T3650CM tripod for camera, belongs to Sunwayfoto Master Series, this heavy-duty carbon fiber tripod is basically ideal for photography camera for outdoors with powerful functions, providing enough height while maintaining sufficient stability. This tripod is also frequently used for hunting together with our IB-40 head as a kit.
Quote from the reviewer, "My first recommendation when it comes to camera equipment is always to get a good tripod during your first steps in photography.  A sturdy tripod is a key to getting sharp photos and in many types of photography is essential, like architectural photography.
As a professional architectural photographer, I look for three things when choosing a tripod: stability, ease to set up and versatility. On my day by day, my tripod is, without a doubt, the piece of equipment that I use the most and the one holding thousands and thousands of dollars, so I need one that I can fully trust.
This Sunwayfoto T3650CM Tripod fulfills all my needs, so let's see why!
The factors that tipped the balance of this tripod were weight, payload and size when folded. At 2.1kg weight, this carbon fibre tripod is fairly light so it allows me to move around houses and areas without aches in my back, yet solid and sturdy.
Holding up to 25kg, this tripod allows me to pair it with a geared head ( I use the Sunwayfoto Geared Head GH-PROII+ ) and heavy camera gear like tilt-shift lenses, telephotos or even panoramas heads. I also pair this T3650CM Tripod with my star tracker when shooting Astrophotography where stability is crucial.
……
CONCLUSION
In my opinion, the Sunwayfoto T3650CM Tripod fulfils all my needs without breaking the bank. It is all I was looking for in my architectural photography and thanks to its versatility, it's been a grateful surprise being able to include it in my landscape photography gear, especially for astrophotography.
It is light, compact, sturdy and tall very tall, allowing me to shoot facades over cars and fences while keeping the stability intact. As a result of the interchangeable platform, it is ultra-versatile and regardless you do videography or photography this tripod is the solution you are looking for.
My experience after using the Sunwayfoto T3650CM Tripod for several months now is quite satisfactory, becoming a reliable friend during the shoots. There is some room for improvement but considering the fast growth and evolution of Sunwayfoto over the last years I'm sure that the best from this brand is yet to come."
Please read more details from the full review and if you have got any good idea on tripod or related products development, Sunwayfoto is glad to work with you. Please feel free to contact us by email to sales@sunwayfoto.com, and our excellent design team as well as R&D and efficient processing and production departments will be able to help.